Electrostatic powder coating spray machine colo- 800D-T-B
This product is one of the most popular product  in our powder coating machine for testing.  It is popular in our high-grade products.
colo-800D-T-B  Advantages and Characteristics:
with a beautiful shape,easy for operation ,and is applicable for experiments and small batch
processing of laboratories, powder manufacturers and product development departments
Its voltage and current digital display.
it has a strong intelligent mode:
Corners Mode: For spraying complex shapes and corner parts .
Again painting modes: easy to be used due to electrostatic repulsion painting or two times
when painting.

Pulse mode: Order repeatedly charged powder coating applied to complex shapes.

Flat Mode: static electricity to the best senior painting, the play superior performance.
→Technical Data
Power range                                                                                        220v
Frequency                                                                                            50/60HZ
Temperature range in use                                                                  -10 ℃+50 ℃
Powder Gun
Gun weight:    ………………                                                              500G
Rated output voltage ………                                                              24VDC
Input voltage     ……………                                                               - 200kv
Maximum output current  ………                                                      180Ua(max)
Maximum output voltage…………                                                    0-100KV (  adjustable)   
Maximum powder injection :………                                                  600g/min
Polarity ………………                                                                         negative (-)   
Pneumatic technical spec
Maximum input-air pressure …………..                                            8kg/cm
Optimum input-air pressure……..                                                     6kg/cm
Minimum input-air pressure   ……                                                   4kg/cm
Maximum water vapor content or compressed air …..                   1.4g/N m3 
Maximum oil vapor content of compressed air   ……..                   0.1ppm
Maximum cimpressed-air consumption………                                3.2 m3
Picture display
colo-800D-T-B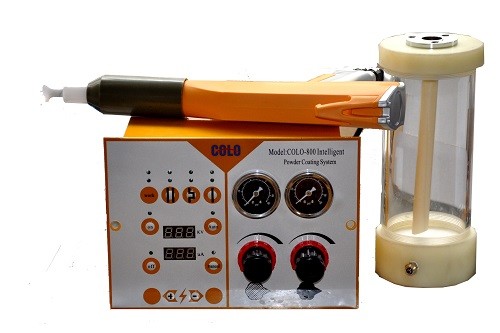 COLO-800A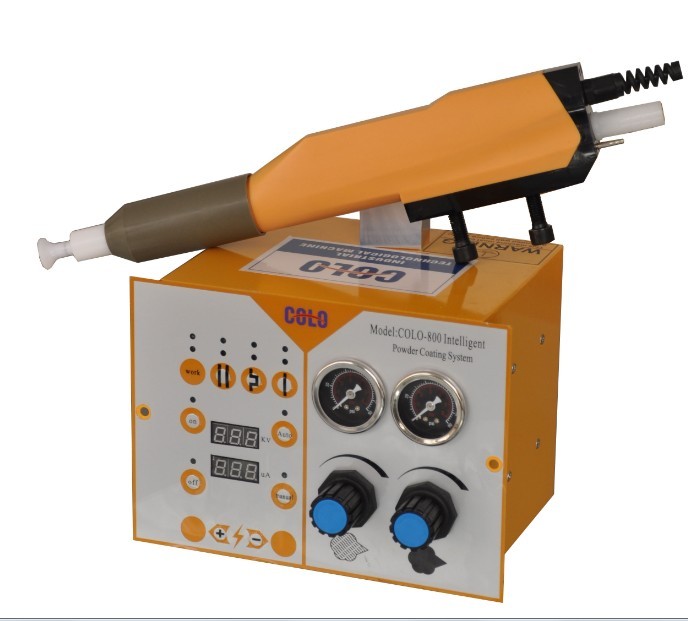 colo-800D-T-C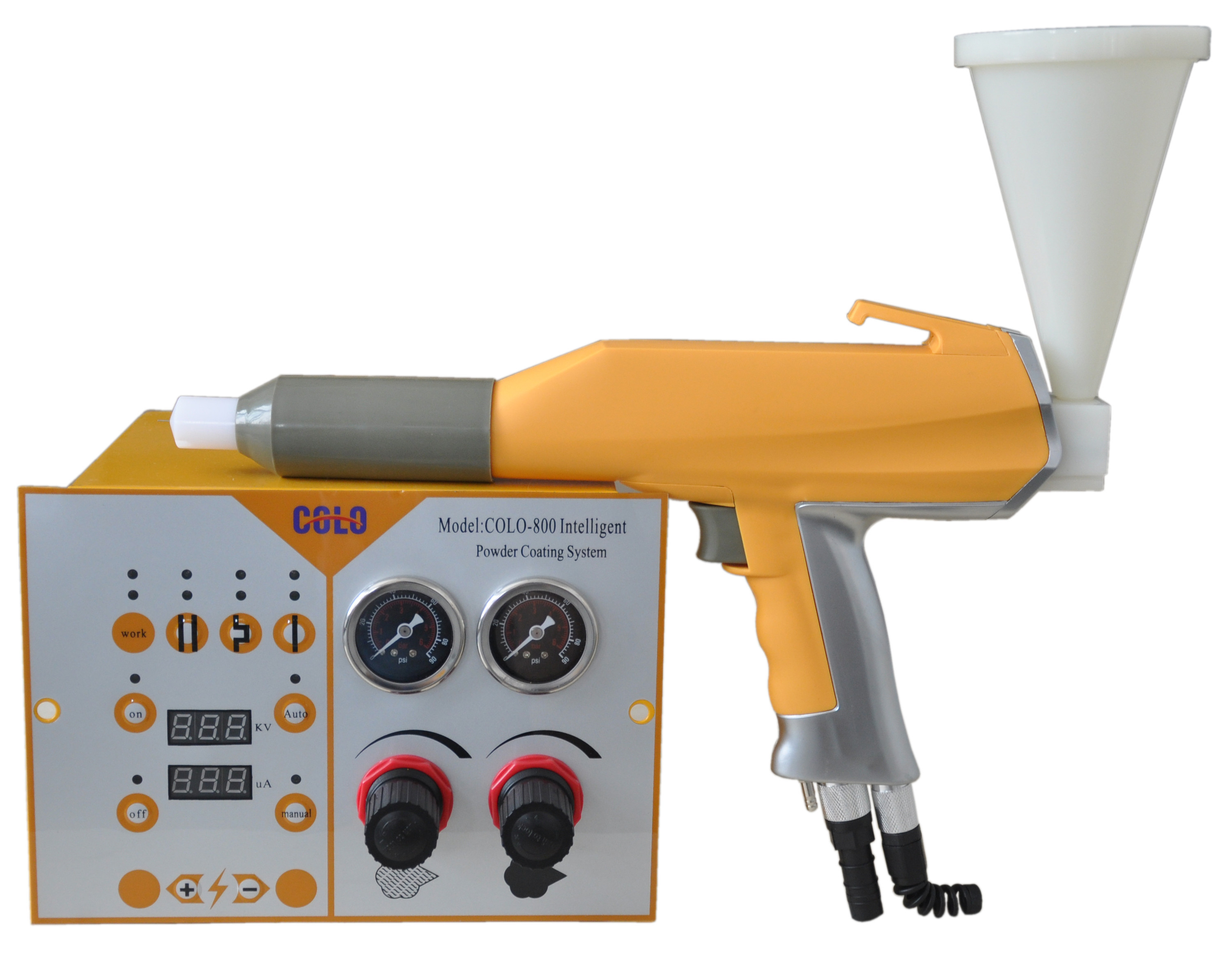 all assembly  spare parts