coating spray gun
Electrostatic Powder coating spray Gun
Product features:
Electrostatic powder coating gun is a part of electrostatic powder coating equipment.
1. Save powder about 20% compared with common Electrostatic Coating, for the average thickness is 60 μ M compare to 70 μ M of the l Atter.
2. Can coat the deepest Corner of the workpiece continuously and effectively.
3. Compare with common Electrostatic Coating machine can reduce orange peel effect.
Technical paremeters
Spray gun
Input pressure: ≤ 0.3Mpa
The volume of the powder: Max 550g/min
Output voltage: 0~100KV
Output current: 0~200uA
Gun weight: 1.5kg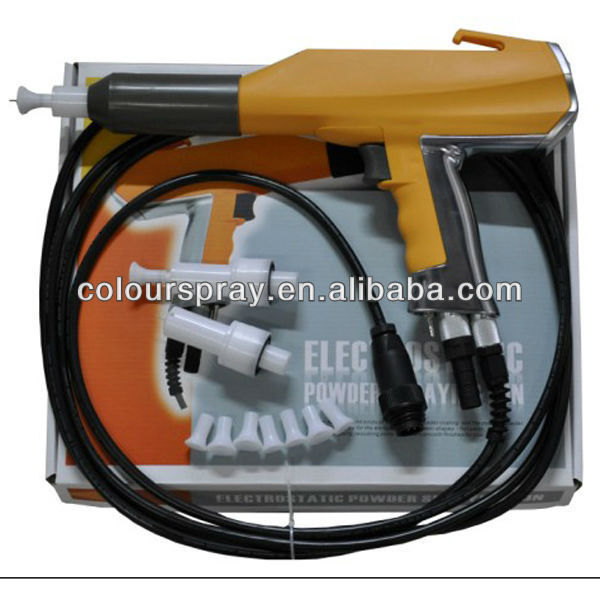 Company information: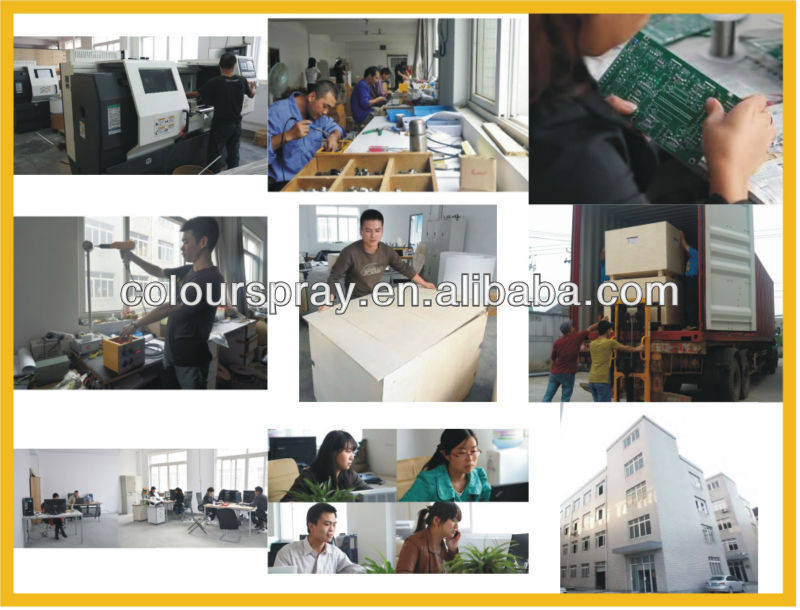 Hangzhou Color Powder Coating Equipment Co., Ltd. is located in the electrostatic generator production base- Hangzhou Gongshu Economic Park, and from it to Hangzhou electronic market less than 10 minutes, it is Convenient for us to control the latest technology developments so that our products have been in the forefront of the market. "Quality first, innovative, valuable services" is our endless purpose." With the efforts of all staff, we have developed into a manufacturing company that Professional in research and development, production, sales and service in the line of the electrostatic powder coating equipment. Our main products are: Electrostatic generators, electrostatic spray gun, high pressure module, circuit board, powder hopper, automatic reciprocating machines, we will make use of advanced technology, strict quality management system and improve the sense of responsibility, to make our products COLO become the top one in the powder coating industry. 

Our machines can spray well in a variety of work-piece shapes, it efficiently solve the penetration problems on the corners and recesses. At the same time, with the intelligent method design, it is easy for operation. We will make unremitting efforts to promote the electrostatic powder coating industry as our responsibility. With advanced production and testing equipment, in the high-quality technology and excellent and design of the joint efforts of staff, the annual production of electrostatic generators more than 5, 000 sets of, circuit boards, modules, more than 30, 000 sets of the spray gun. COLO Coating Equipment has opened up not only the China local market and has been successfully exported to Mexico, Colombia, Peru, Canada, the United States, Brazil, Russia, Poland, France, Germany, Italy, Egypt, Vietnam, India, Saudi Arabia, South Africa and other countries, and get the Satisfaction with different clients.