Big Discount Of 800D Powder Coating Machine On March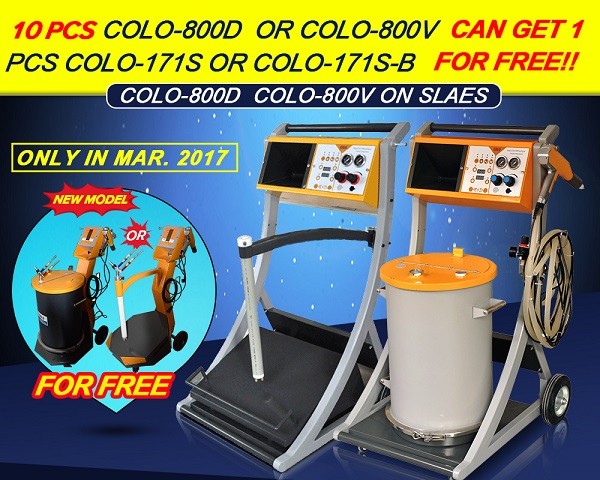 Now we have one powder coating system machine with big promotion.

Quantity:10pcs get one free.
CL-800D:Character:
controller hasone-touch intelligent operation button good for flatparts, complicated parts and recoat parts,Digital display,Rugged carts;
CL-800V,fast change color,no need to clean the hopper;
Free one :CL171S,new type.
DVC technology (Digital Valve Control) guarantees a highly precise powder output and reproducible coating results.
Similary with new optiflex 2 Rotatable trolley