Starking Work After Spring Festival 2017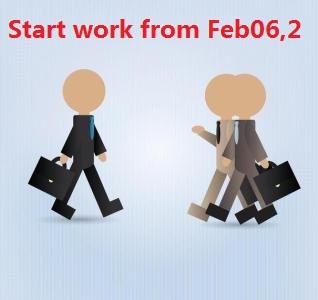 Dear customers:
Thank you for your support.
After a peaceful, warm, happy Spring Festival, Hangzhou Color Powder Coating Equipment Co., Ltd. all staff start to go to work from February 6, 2017.
Any questions,welcome to contact us at anytime.
In the next new year 2017, Hangzhou color all the staff wish you the Year of the Rooster luck, business is booming, good health, good luck!