On31st May 2016,our Client from Chile comes to visit our factory. He is the first time to cooperate with COLO for talking about the powder coating plant for 6m length aluminum profile.
He said he was impressed by COLO'sspecialization in electrostatic powder coating equipment and our professionalforeign trade salesmen, so he chose us.
We establish friendly cooperation relationship from now on.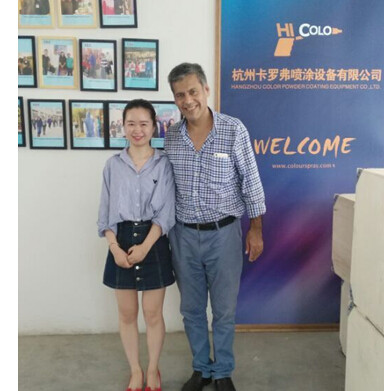 Welcome to our company:
Hangzhou Color powder coating equipment Co.,Ltd
No.51 Fuqiang RD,Gongshu District,HangZhoucity, China
Tel:0086 571 86015003 FAX: +86-571 -86015003
Hope to build a long term relationship with clientsfrom all over the world.