On 27th May,2016,our Clients from Palestine come to visitour factory. They are interested in Powder coating system COLO-800D-L2-B,it's good to change color fast and easier to operate and it's also great finishing quality. They said our specialization in powder coating equipment made a great impression on them.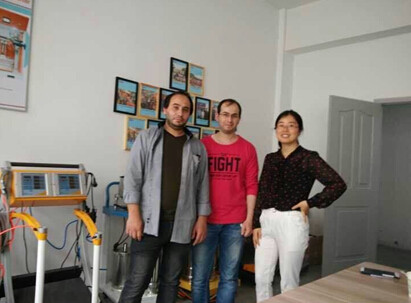 We established friendly cooperation in2014,and we maintain business contacts all the time.
Welcome to our company:
Hangzhou Color powder coating equipmentCo.,Ltd
No.51 Fuqiang RD,Gongshu District,HangZhou city, China
Tel:0086 571 86015003 FAX: +86-571 -86015003 mobile 0086-13967171593
Hope to build a long term relationship withclients from all over the world.